BASS PRO SHOPS SOLAR GENERATOR
Power lights, tools, refrigerators, freezers and health care equipment. Silent, no noise or fumes. Safe to operate indoors. Power source options: sun, wall, or car. Multiple ports (DC, USB and AC). Goal Zeros Yeti 1250 Generator is powerful enough to back-up critical appliances, refrigerators and freezers, as well as home health care equipment such as heart monitors, oxygen and CPAP machines. The Yeti powers a refrigerator for 12+ hours, a chest freezer for a week, a TV for 35 hours.Power is generated silently and cleanly from the sun with GOAL ZEROs Boulder 30 solar panels (sold separately), or the wall (AC charger included), so the Yeti may be safely operated indoors - in your home, cabin or tent. The Yeti may be easily moved from room to room using its roll cart, eliminating the need for long extension cords. Multiple ports (AC, DC and USB) make it easy to power all your devices.
GOAL ZERO Yeti 1250 Solar Generator Kit
SOLAR GENERATOR
Use GOAL ZERO's Yeti 400 Solar Generator with USB-powered devices such as tablets, laptops, and TVs. This quiet portable power is ideal for base camp, cabins, or even unexpected power outages. The Yeti 400 Solar Generator allows you to live off-the-grid, camp in luxury, or power through a power outage without the noise and fumes of traditional back-up generators. Best used with larger-size devices, the Yeti 400 may be used 3 ways: Recharge from the wall outlet in about 5 hours; recharge from you car in about 13 hours; or plug into a solar panel, such as the Nomad 27 (sold separately). Includes a 4.7mm to 8mm adapter. Powers laptops, lights and smartphones anywhere. Easy to carry with pop-up handle. Recharge from the wall, car or sun.
GOAL ZERO Yeti 400 Solar Generator
YAMAHA PORTABLE GENERATOR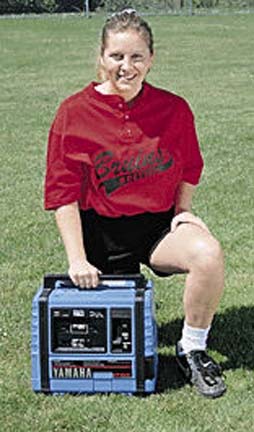 Wherever electricity is not available. Only 30 Lbs. Runs on gasoline for 3 hours. One year warranty. The only generator guaranteed to work with your JUGS Machine. The first JUGS product, a curveball pitching machine, has developed into one of the most revolutionary training aids for all phases of the game of baseball. Other JUGS products which have spun off of this original concept are causing just as much excitement in their respective areas. Throughout the research and development of every JUGS product, John Paulson's methodology remained consistent - observe how athletes practice their respective sport, then develop machinery that would help these athletes improve to their highest possible level. Now, teams in seven other sports are enjoying better practices because of JUGS products. Besides baseball, there are now JUGS machines for softball, football, soccer, field hockey, lacrosse, tennis, and even the British Commonwealth's national sport - cricket!Today, over 85,000 teams use a JUGS machine at their practices. In fact, the most widely used pitching machines in the world are made by JUGS.
Yamaha EF1000iS Portable Gasoline Generator
6000W GENERATOR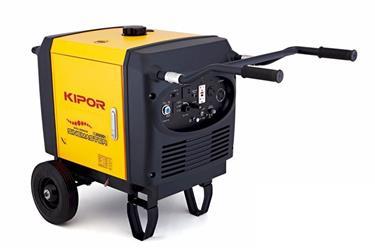 The ig6000 and ig6000h are designed with the large trailers in mind. With a max load of 6000 watts and dual 120 / 240 voltage, it can easily power many appliances with a power draining startup. The 5500 watt run load enables the simultaneous operation of a number of appliances and tools. The panel has been redesigned to feature a voltage selection switch and a gfci receptacle as well as a more convenient and accessible l14-30r 240v receptacle. The ig6000 model features wheelbarrow style handles and large pneumatic tires enhancong portability over rough surfaces.
Features
Wattage - 5500 watts; 6000 watts max
Voltage - 120; 240 volts ac
Fuel type - Gasoline
Horsepower - 10.3 horsepower
Length - 49 in.
Kipor IG6000HCA 6000W Generator Power
10000W GENERATOR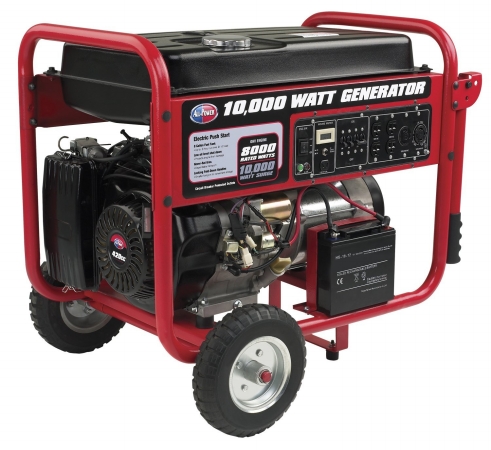 The All Power 10000 Watt Portable Generator is a lightweight and portable generator with durability and undeniable power. Take this generator camping tailgating or use for backup power in your house or mobile home. Its peak power of 10000 watts makes the APGG10000 powerful with a 420cc OHV Air Cooled Engine with electric push start. The APGG10000 will last for 9 hours at 1/2 load and only requires 8 gallons of unleaded gasoline. This makes it easy to use and transport. Just fill the easily-accessible gas tank and turn it on and its ready to go. Electric Push Start.
Peak power: 10000W
Rated Power: 8000W
Low Operating Noise: 76dB
2-AC Duplex 120V Outlets
EPA Approved
Includes Hour Meter Maintenance-Free Battery and Wheel Kit
Length:31.69
Height:21.26
Width:25.2
Steele Products APGG10000 10000W Generatorwith E Start
YAMAHA GENERATOR
Features
This is capable of supplying electricity for 7 hours at full load and 15 hours at 0.25 rated load on a single tank of fuel and can power a high - efficiency 13500 btu RV air conditioner chain saw vacuum cleaner router - even a blow dryer
Generators Type - Brushless
Rated Voltage - 120V
Frequency - 60Hz
Maximum Output - 2800W
Rated AC Output - 2500 watts
Rated/max. AC current - 20.8/23.37A @ 120V DC output.
Engine type - OHV 4 stroke 1 cycle
Displacement/HP - 171cc/5.5hp
Ignition System - T.C.I.
Starting System - Rewind w auto decomp.
Run time - 17 @ 0.25 Noise level - 60 - 67 dBA
GE CDF EF2800IQ 2800W Inv Series Yamaha Generator