BASS PRO SHOPS DOUBLE SLEEPING BAG
Quality double bag Polyester outer shell Yarn dyed brushed cotton flannel liner 7 lbs. of polyester solid core insulationBags can be used separately Includes two pillows Adjustable compression straps with side release buckles 78'' x 81'' Carry weight: 10 lbs. 13 oz.Maximize your campsite sleeping options with the Bass Pro Shops 30/40 Double Sleeping Bag. Quality double bag features a polyester outer shell, a 100% yarn-dyed brushed cotton flannel liner, and seven lbs. of 100% polyester solid-core insulation. Zip it apart to use bags separately! Includes two pillows. Two adjustable compression straps with side release buckles for easy storage. Dimensions: 78'' x 81''. Carry weight: 10 lbs. 13 oz. Color: Blue/Plaid. Commercial front-load machine wash. Imported.
Bass Pro Shops 30 40ordm Double Sleeping Bag
EXTRA TALL SLEEPING BAG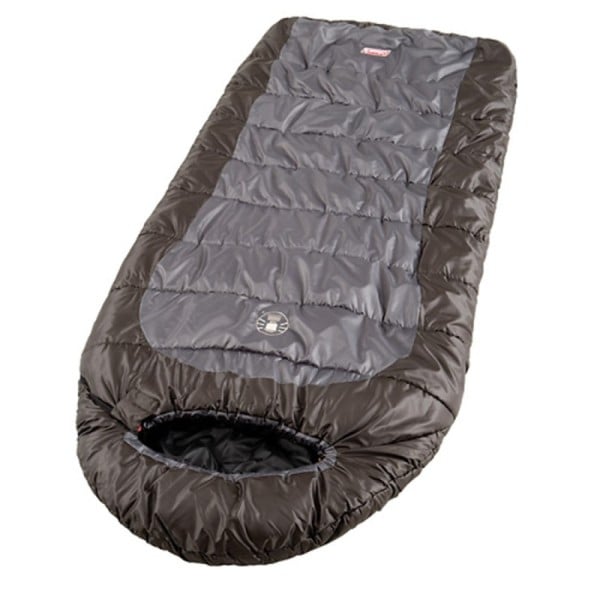 Sleep comfortably even when its 0 degrees F outside in the Coleman Big Basin Sleeping Bag with diamond ripstop polyester cover and polyester liner. Its roomier design keeps big and tall folks up to 6 ft. 6 in. tall warm from top to bottom. The semi-sculpted hood surrounds your head to lock in the heat and a wide bottom gives you space to move your legs. A special quilting construction eliminates potential cold spots. The draft tube blocks heat loss through the zipper and the fleece foot adds extra warmth at the bottom. If the weather unexpectedly warms up open up the two-way no-snag zipper from the bottom or the top for ventilation. When youre done its easy to put it away in the stuff sack. The Big Basin Sleeping Bag is machine washable.
Dimensions:
Length: 20.4
Width:12.9
Height: 13
Coleman 705888 Big Basin 92x39 Inch Hybrid Sleeping Bag Brown-Grey
EMERGENCY SLEEPING BAG / BAG LINER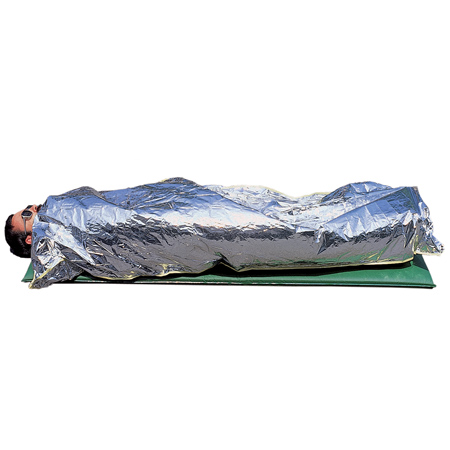 It can be used alone inside or outside of sleeping bags in survival situations.
The full size 36 x 84 bag of original Emergency Blanket material with taped seams and collar retains in excess of 90% of radiated body heat while weighing only 3 oz folding size is less than 4 x 3 x 2.
Space 127015 Metallized Emergency Bag
BASS PRO SHOPS EMERGENCY THERMAL BLANKET
Whether you're in to boating, backpacking, or ice fishing; Coghlan's emergency blanket is an excellent accessory for your emergency kit. Constructed of aluminized, non-stretch polyester, the blanket reflects body heat back to the body. Some of its uses include the treatment/prevention of hypothermia and the treatment of shock or trauma.Aluminized, non-stretch polyesterReflects body heat back to bodyWind and waterproof Compact and lightweight52'' x 82.5''/132 x 210 cm
Coghlans Emergency Blanket
HEATSHEETS EMERGENCY BLANKET
Specifically designed never to fail when you're counting on it. The Heatsheets Adventure Medical Kits S.O.L. One Person Emergency Blanket provides trustworthy protection when you need it. Made of vacuum-metalized polyethylene, this lightweight, waterproof, and windproof blanket reflects 90% of your radiated body heat to keep you warm in bad situations. Better than comparable mylar blankets, this lightweight, tear-resistant blanket opens easily, can be repaired, and does not shred if nicked or punctured. With a high-visibility orange exterior, the S.O.L. One Person Emergency Blanket makes it easy for rescuers to find you. Does not crinkle in high winds. Lightweight: 2.5 oz. Dimensions: 56'' x 84''. Made in USA.Manufacturer model #: 0140-1222.Quiet, compact and durable one-person emergency blanket Vacuum-metalized polyethylene construction. Waterproof and windproof. Bright Orange exterior color is easy to spot. Resists tearing - will not shred like Mylar blankets.
Heatsheets Adventure Medical Kits S.O.L. One Person Emergency Blanket